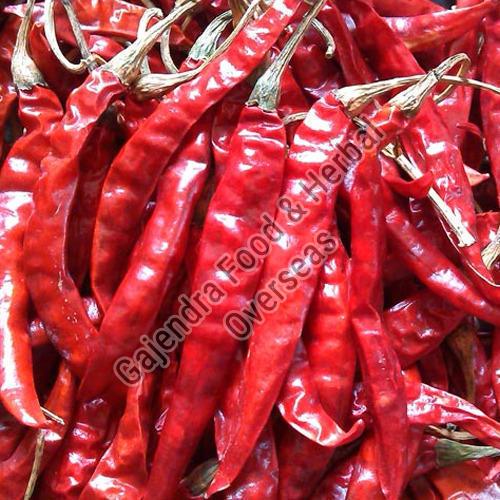 Indian cuisine is well-known around the world for its flavour, taste, and texture. Whether it is Indians residing abroad or those born and raised in such countries, they all seek and swear by Indian food. The rich flavour and taste of Indian food is a combination of many spices and condiments used in the preparation of Indian food.
These culinary condiments do more than just add flavour to food; they also help to keep us healthy. Turmeric, or Haldi, an Indian spice used in practically all cuisines, contains antibacterial and anti-inflammatory characteristics that can help cure and prevent a variety of ailments and diseases. Similarly, dried red chillies supplied by Dried Red Chilli Supplier in Mahesana, India, which are commonly used to impart a smoky, spicy flavour to meals, might also have some health advantages and should be your go-to food condiment.
Inhibits Inflammation:-
Red chillies, which are related to chilli peppers, have anti-inflammatory characteristics that can help treat and cure common ailments. They can help to relieve discomfort caused by inflammation such as arthritis, psoriasis, hoarseness, and so on.
Heart-Healthy Foods:-
Heart disease is a widespread disorder all over the globe, and it is one of the major causes of mortality. Red chilli peppers can help minimise the occurrence and risk of cardiovascular disease. Red chillies include compounds that help lower LDL and triglycerides.
Cold Treatment at Home:-
Capsaicin, a chemical found in red chillies, can aid in minimising mucus development and congestion in the event of a cold, in addition to easing discomfort and lowering inflammation. Red chillies can be added to soups and broths to help relieve congestion.
Increase Your Immunity:-
Red chillies contain a lot of vitamin A and other antioxidants. These can help boost immunity to illnesses and lower the chance of infection. Antioxidants can help lower free radical activity and toxicity in the body.
Keeps Blood Pressure Levels Consistent:-
Red chillies, especially their powder, are rich in potassium. Potassium calms blood vessels in the body and aids in blood pressure regulation. Capsaicin, an important component that reduces blood pressure and increases circulation, is also present. Capsaicin is more noticeable in red chilli powder manufactured from high-quality chillies.
Assists in Weight Loss:-
The efficacy of red chilli powder to aid in weight loss is widely documented. Capsaicin, found in red chillies, is responsible for this once again, as it suppresses hunger and speeds up fat burning by raising the body's metabolism.
Enhances Cognitive Function:-
Red chilli powder contains iron, which boosts haemoglobin formation and blood flow. This, in turn, improves the brain's performance in areas such as learning, thinking, logic, memory, challenge, decision-making, and concentration.
Assists with Nasal Congestion:-
When you have a cold, red chilli powder can thin the mucus that forms in your nasal passages, which aids in its removal. This is why, when you have a cold, doctors and physicians recommend eating hot dishes and drinking soups with red chilli powder in them.
Skin And Hair Are Improved:-
Healthy skin needs both vitamin C for collagen formation, a vital protein found in both skin and hair, and vitamin A to maintain hair hydrated and in excellent condition. Red chilli powder contains both, as well as vitamin E, an antioxidant recognised for its skin and hair advantages. As a result, red chilli is incredibly healthy for your skin and hair.
Final Words
Call yourself guilt-free if your guilty pleasure is spicy food. When eaten in its purest form, with all of its natural oils intact, red chilli brings a plethora of advantages to our daily diet. Remember to select nutritious and organically rich red chilli powder the next time you go grocery shopping from Dried Red Chilli Supplier in India.